După micul succes al primului articol, acum să ne îndreptăm atențiunea către un alt dosar editorial, de data asta oferit de PR România.
Pentru că majoritari sunt șefii de agenții / departamente din agenția A1, A2 etc. de sex feminin, am zis să merg pe două meme-uri (a se citi "abordare strategică"):
1.  "Daenerys Targaryen smiling" a.k.a. "Daenerys says it all, loud & crystal clear";
2. J-L. Picard a.k.a. "Picard knows how to react better".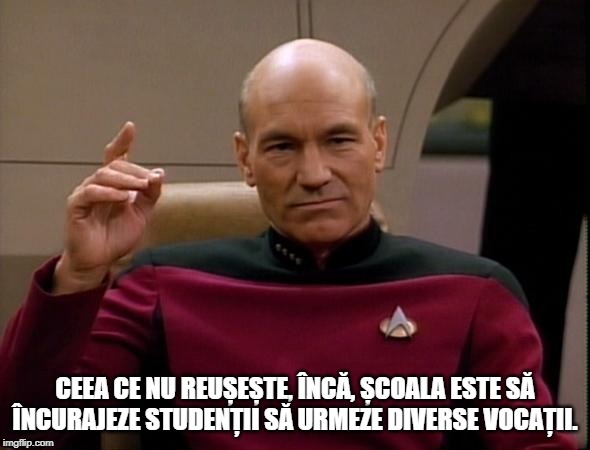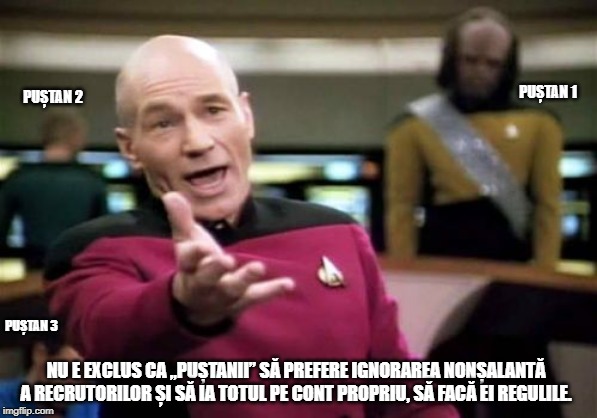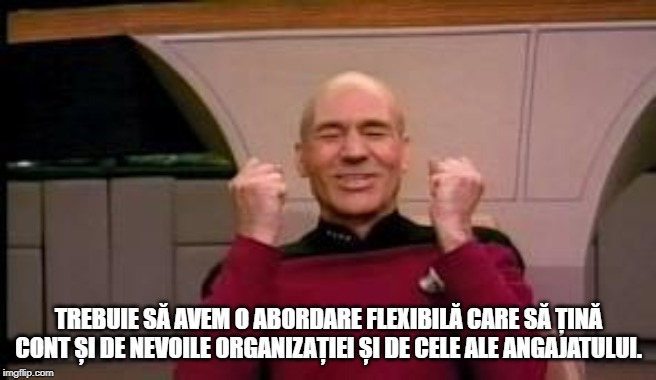 Au contribuit:
A. Din partea PR România : Dana Oancea
B. Din partea agențiilor și în ordine alfabetică and of appearance:
1. Rareș Petrișor, Co-founder, Media Pozitiv
2.Călin Hera, Co-founder, PiArt Vision
3. Octav Ștefan, PR Manager, SmartPoint
*
1. Corina Bârlădeanu, General Manager, 2ActivePR
2. Ena Karabelas, Executive Director, Chapter 4
3. Elena Bululete, Managing Partner, Conan PR
4. Maria Besnea, Corporate Communication Director, Dăescu Borțun Olteanu
5. Ioana Mănoiu, Managing Partner, GMP PR
6. Irina Ciocan Stănescu, Managing Partner, Graffiti PR
7. Valeria Tudor, Founder, The House PR Agency
8. Imola Zoltan, Managing Director, McCann PR
9. Ioana Mucenic, CEO, Minio Studio
10. Ana Sișu, Head of PR & Influence, Ogilvy & Mather
11. Adina Trandaf, Client Service Director, Oxygen Comms
12. Dana Nae Popa, Managing Director, pastel
13. Simona Dan, Managing Partner, The Public Advisors
14. Mihaela Tudor, CEO, Tudor Communication
**
Acest articol este un pamflet și trebuie tratat ca atare.
Pe PR România găsiți dosarul editorial "Piața muncii în PR".